The slot car stig: Performance and consistency of a slot car driven by a heuristic algorithm in an embedded microcontroller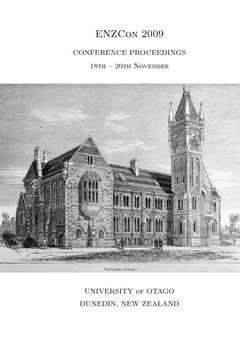 Citation
Kane, S. & Scott, J. (2009). The slot car stig: Performance and consistency of a slot car driven by a heuristic algorithm in an embedded microcontroller. The 16th Electronics New Zealand Conference. Dunedin, New Zealand; 18-20 November 2009. p.1-4.
Abstract
We present theory and measured performance of an autonomous slot car driven by a heuristic algorithm on a typical track. The hardware consists of a PIC 8-bit single-chip microcontroller with various sensors driving a standard permanent-magnet (PM) brushed dc (BDC) motor in a mechanically-standard Scalextric platform. We present some interesting results concerning the relative difficulty of apparently-balanced lanes on a track. The car achieves optimum lap times with high consistency. Measured performance agrees with theoretical expectation. The consistency of performance allows the impact of experimental changes to be reliably assessed.
Date
2009
Publisher
Electronics Research, Department of Physics, University of Otago
Rights
© 2009 The author.
Collections