Success studies and the way forward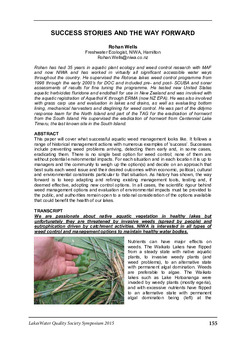 Abstract
This paper will cover what successful aquatic weed management looks like. It follows a range of historical management actions with numerous examples of 'success'. Successes include preventing weed problems arriving, detecting them early and, in some cases, eradicating them. There is no single best option for weed control; none of them are without potential environmental impacts. For each situation and in each location it is up to managers and the community to weigh up the option(s) and decide on an approach that best suits each weed issue and their desired outcomes within economic, political, cultural and environmental constraints particular to that situation. As history has shown, the way forward is to keep adapting and refining existing management tools, testing and, if deemed effective, adopting new control options. In all cases, the scientific rigour behind weed management options and evaluation of environmental impacts must be provided to the public, and authorities remain open to a rational consideration of the options available that could benefit the health of our lakes.
Date
2015
Publisher
LakesWater Quality Society
Rights
© 2015 LakesWater Quality Society.
Collections